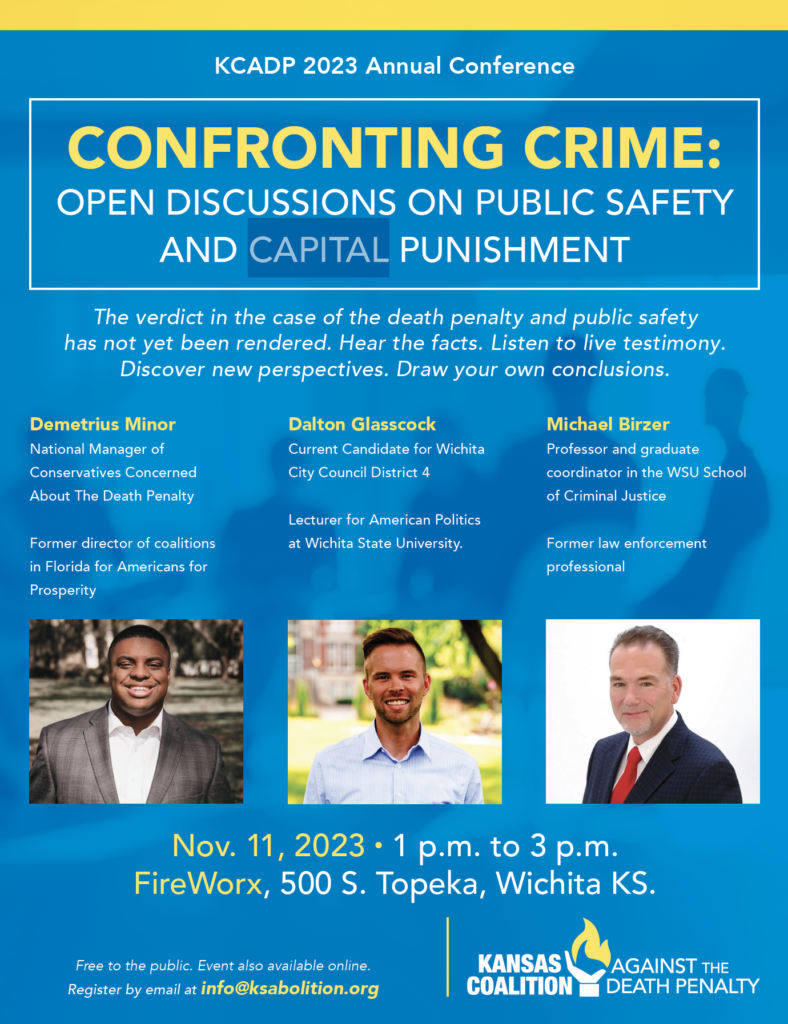 Register today  for "Confronting Crime: Open Discussions on Public Safety and Capital Punishment".
This is KCADP's Annual Meeting and Abolition  Conference.
The location will be FireWorx, 500 S. Topeka St, Wichita, KS.
Date is November 11th, 2023.  Time 1 to 3 p.m.
Speakers:
   Demetrius Minor of Conservatives Concerned About the Death Penalty
   Dalton Glasscock, former Chair Sedgwick County Republican Party
   Michael Birzer, Professor and Graduate Coordinator in the School of Criminal Justice at WSU.
This is a great opportunity to hear diverse voices speak on the issue of the death penalty and public safety.  This event is open to KCADP members and the general public.
To preregister email your name and contact information to info@ksabolition.org.  Same day registration available at 12:30 p.m.
For further information contact KCADP via info@ksabolition.org or call 785-235-2237.