Our Response to Murder: Revenge? Or Support and Healing?
In the 1994 Kansas legislative session, the question again arose – what should be the response to the most serious form of murder?  Prison or execution?
In response, Bill Lucero, KCADP founder and murder victim family member, told the House Federal and State Affairs Committee, "The death penalty that's been proposed will not relieve that suffering and pain . . . . Legal vengeance, thinly disguised  as 'retribution justice' only prolongs and creates greater suffering.  Let me emphasize, healing will only occur from time, and the love and support of friends and relatives."
But despite his comments, in early April that year, the Kansas Legislature chose revenge and passed a death penalty reinstatement law.  In the subsequent days, many Kansans contacted Governor Finney and urged her to veto the bill, while others fasted and prayed.  On April 22nd, Kansans held vigil at Cedar Crest, and last day personal pleas were made to Governor Finney to veto the bill while she still could.  She chose to do nothing, and thus capital punishment again became Kansas law at the stroke of midnight.
The very next day, Bill Lucero and others planted a cottonwood tree at his residence in Topeka to give witness to the possibility of healing, even in the face of the tragedy of murder.  That little cottonwood – "The Tree of Healing" – has now weathered the challenges of Kansas wind and storms to grow into a very tall tree.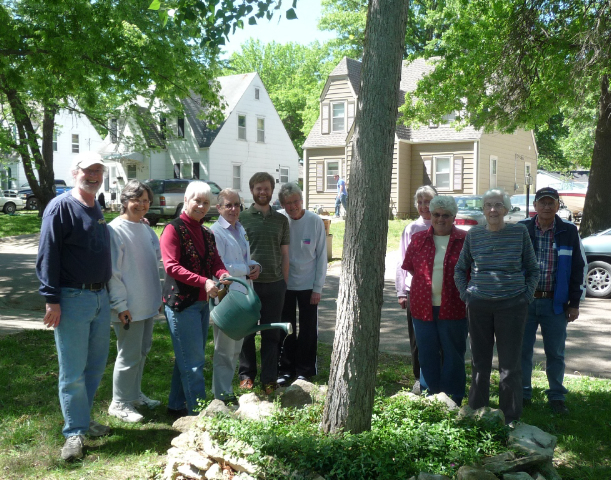 Thanks to your support these past 29 years, so too has the witness of an alternative to state sanctioned death grown strong.
KCADP has continued to speak to the consequences of state revenge – everything from how it impacts the victim families, to the risk of executing the innocent, to the fiscal consequences and more. 
Whether it's with legislators or the general public, we continue to bring forth a vision of a response to murder that holds open the chance for healing, not revenge.